Love the lost. Proclaim the Gospel.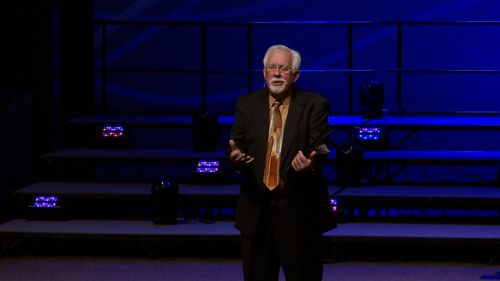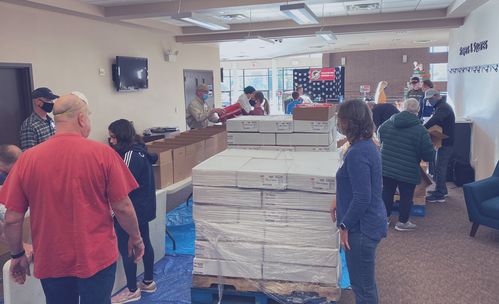 Our goal is to be a church that reaches every generation. Because of that vision, each week we minister to four generations of people through worship, Bible study classes, and small groups.
Did you miss a sermon, or perhaps you enjoyed the message so much you would like to hear it again? Maybe you have never visited and want to see what North Side is like. Click on the video or select the browse sermons button to view recent messages from our Pastoral staff.
Secret Church is a unique, one-night event that is streamed online to over 50,000 participants around the world. Secret Church 21 is designed to be a ground-breaking journey through God's Word that leads to a tectonic shift in the way you view your life, your family, and God's design for the church. The event is scheduled for 6:00pm to 12:00am on April 23rd. The workbook cost is $10 and you may register in Guest Services.
Student Ministry Golf Tournament
Our 2021 North Side Student Ministry Golf Tournament is scheduled for Friday Afternoon, May 7th at Canyon West Golf Club. The proceeds from this tournament will benefit our MSM and HSM summer beach camps in Panama City Beach, Florida. This year's MSM Camp is June 20-25 and HSM Camp is July 18-23. We appreciate the role you can play in this life-changing trip by participating in our tournament. The cost is $75 per person or $280 per team. To register as a team or individual, please email
jim@nsbcweatherford.com
or
click here
to register online.
We are thrilled to announce that KidsCamp is back on for 2021! This year camp will be held August 1st-4th at Heart of Texas Camp in Brownwood, Texas. KidsCamp is open to kids who completed 3rd, 4th, 5th, 6th grade in the spring of 2021. A non-refundable registration fee of $50 is due to hold your spot. The total cost for children is $175 and siblings are $140 each. Adult sponsors are free, and children attending with their parents are $120.
Click Here to Register.
GriefShare Loss of a Spouse
Grieving the death of a Spouse? Or do you know someone who is? Your life has changed forever. The daily emotions and challenges can seem too hard to bear. Find help at a "Loss of a Spouse" one day seminar. Sat., April 24th from 10:00am until noon in the Fellowship Hall. Register online, in Guest Services on Sunday, or call the church office 817-599-8612. Registration $5, and brunch is provided.
Senior Adult Day with Luncheon
Our 2021 Senior Adult Luncheon is scheduled for May 2nd! A delicious lunch will be served, and Don Newbury, former college president, current full-time speaker, writer, and Senior Adult Minister at FBC Burleson, will be our entertainment. Look for signup sheets in your Bible Study Class and Guest Services on April 11th.
Student Ministry Fundraiser
Student Ministry Car Wash & Yard Sale
Saturday, May 1st, our Student Ministry will host a car wash in the front parking lot. Bring your cars, trucks, trailers, and RVs for a free car wash from 9:00am to 1:00pm. Donations will be accepted, and all proceeds will assist students in attending summer camp and mission trips! While your car is being washed, feel free to shop our yard sale in the west parking lot. Spaces are available to rent if you would like to sell some of your own items! For more information, please contact Kristie O'Keeffe.
The Gospel of Mark Video Devotions
Beginning April 12, we are encouraging everyone to read through the book of Mark with us 1 chapter every two days. Each chapter will feature a video devotional from a member of our ministry staff and you can use these as a part of your morning devotion time or you can choose to participate as a family around the dinner table.
Church Wide Study on Hebrews
If you missed a large group session or are just wanting a refresh before your next small group click the video or select the browse sessions button to view all of our large group videos and small group supplement videos.
North Side Christian Preschool
At NSCP we pride ourselves in being a top quality, state licensed Christian preschool. We currently have classes for kids ages 15 months (and walking well) through Kindergarten. To find our more about our preschool visit our NSCP website.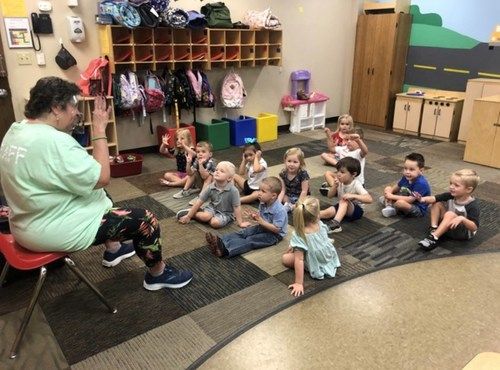 Sundays
Contemporary Worship at 9:30am
Blended Worship at 11:00am
Bible Studies at 9:30am & 11:00am