Love the lost. Proclaim the Gospel.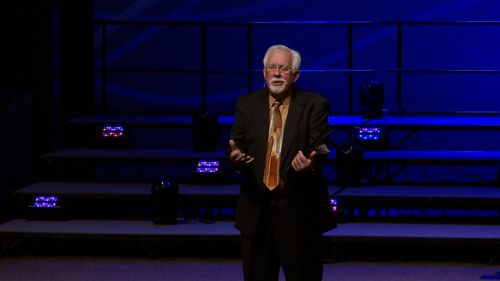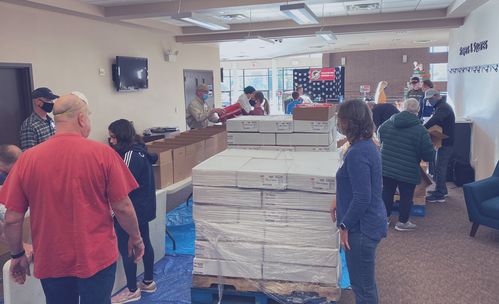 Our goal is to be a church that reaches every generation. Because of that vision, each week we minister to four generations of people through worship, Bible study classes, and small groups.
Did you miss a sermon, or perhaps you enjoyed the message so much you would like to hear it again? Maybe you have never visited and want to see what North Side is like. Click on the video or select the browse sermons button to view recent messages from our Pastoral staff.
Rooted Women's Bible Study
North Side Women! Join us this fall as we study the book of James together. We have two options available for our small groups/teaching times - Wednesday evenings 6:15-7:30pm or Friday mornings 9:00-11:30am. Childcare will be available for both! We will begin meeting August 25th and 27th. Please sign up as soon as you are ready using
this link
. We are excited to be able to study God's word together and we hope you all will join us.
New Study Beginning August 25th at 6:30pm
Jesus commissioned His followers to preach the Gospel and make disciples – the very same mission that continues on today. The book of Acts tells the story of how the Church was born and serves as an encouragement for Christians contend for the Gospel of Jesus Christ by the power of the Holy Spirit. Join us as we go verse by verse through this amazing book that illustrates how believers should go about fulfilling the Great Commission here and now.
Wednesday Nights are Back!
On Wednesday, January 9th ALL of our awesome midweek programming returns to NSBC! Our Preschool, Children, and PreTeen ministries will begin their new season; our High School and Middle School ministries return to meeting weekly on campus, and all of our Adult Bible Studies begin as well. Join us for supper in the John Allen Gym beginning at 5:00 and get connected with a new ministry opportunity for your family!
The Men's Ministry will be hosting the 13th annual skeet shoot on Saturday, August 7th from 9:00am-noon at the Beavers Farm, 574 Old Millsap Road. Food and clays will be provided, however please bring your own shotgun and shells! Expect some friendly competition between men's squads! Kids are welcome. For more information please email
men@nsbcweatherford.com
.
It's time to begin shopping for our annual Back to School Fair on Saturday, August 7th. The average attendance of past events has been 600+ children and we have seen growth every year! With your help, we have been able to provide supplies for every single request! Thank you for your faithfulness and generosity in donating both supplies and funds to this ministry. You are a blessing to our church and our community. We are still in need of a few volunteers and hair stylists.
North Side's opportunity to minister to the individuals and families who come to Center of Hope for a hot meal is August 9-12. Each time we have the opportunity to serve, dozens and dozens of our people bring food, donate money for purchasing meat, and/or work during a morning or afternoon shift. If you would like to be part of the NSBC COH team, please sign-up on Sunday in Guest Services.
North Side Christian Preschool
At NSCP we pride ourselves in being a top quality, state licensed Christian preschool. We currently have classes for kids ages 15 months (and walking well) through Kindergarten. To find our more about our preschool visit our NSCP website.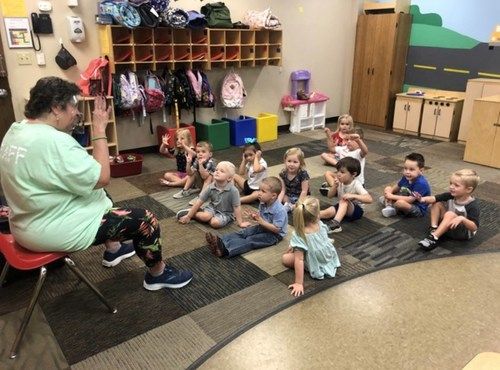 Sundays
Contemporary Worship at 9:30am
Blended Worship at 11:00am
Bible Studies at 9:30am & 11:00am